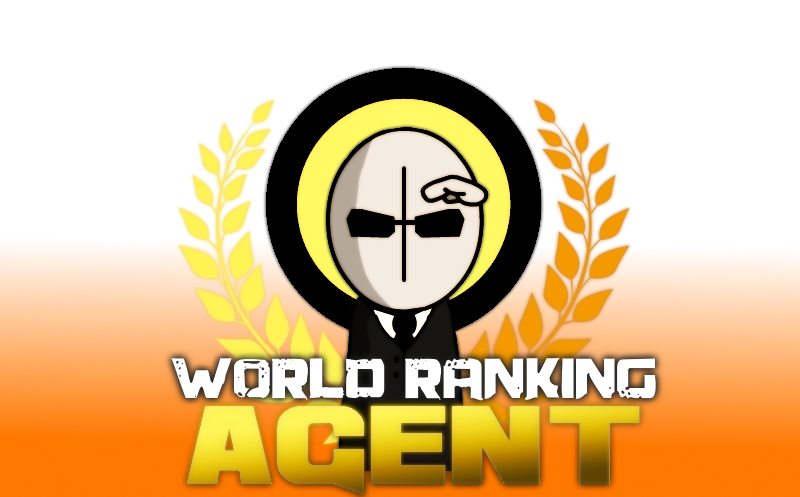 WELCOME TO THE WRA, A NEW A.A.H.W PROGRAM DESIGNED FOR REWARDING LOYAL MEMBERS
---
ABOUT WRA : World Ranking Agent is a List of Madness Combat animators, that are classified and rated based off their Experience and skills they showed off in the Community. It's a System rather cruel at some points, But it's the perfect Program if you want to know more about yourself : 
Are you overrated ? underrated ? appreciated ? hated ? original ? unique ? a superior being ?
The Whole community can express their opinion about your animation !
---

ELITE          

PRO          

ADVANCED          

INTERMEDIATE 

BEGINNER              

COMPLETE REVIEW               

JUDGE
---
1st [81%] @Kryy
2nd [79%] @Kenamy
3rd [65%] @Dark11O
4th [62%] @SentryTurbo
5th [60%] @Kreepah
6th [57%] @JSoull
7th [55%] @SM28
8th [54%] @P3M
9th [53%] @Burtjack
10th [44%] @MJorik
---
Click here to see Detailed Informations of the Judges
NOTE : rating animators is more hard than i though, it will take more than a few days to fully update.
and there is a limit of Image, so the post will be more ugly now.
---
STARTING : After sending your entry (Test/Movie) your work will be discussed amongs the Judges, you will be listed in the Ranking List including the GOOD and BAD points in your animation.
NOTE : you can't be rated if your Test lacks content, it's should be possible to rate on the Overall
---
EVOLVING : If you want to LEVEL UP, and think you are more skilled than your previous entry, you can send another test to be re-evaluated ! you have to note that JUDGES do not compare your new animation to your previous, so you may also possibly downgrade of levels ! Be sure that you improved correctly.
---
COMMUNITY BONUS : Are the judges mistaken about someone ? do he deserve more ? or less ? The Community can also give their thoughts and explain the cause.
---